How to get noticed and get hired in the photo industry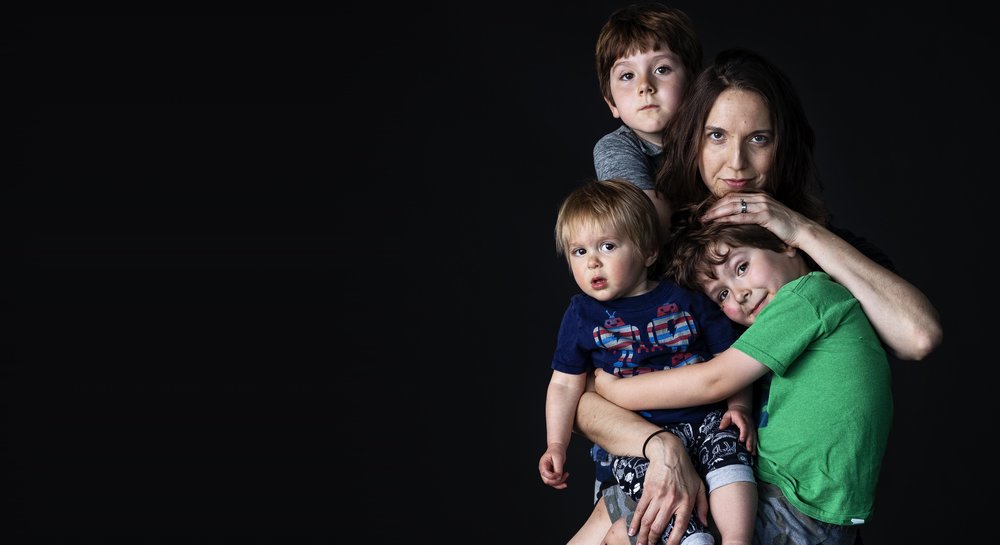 Photographer and Mom Callie Lipkin pictured with her brood.
Fresh off her selection in the 2018 Communication Arts Photography Annual in-demand commercial advertising photographer Callie Lipkin will offer her unique insight on how to break through the visual noise to get noticed and get hired. Callie started her photography business in 2001 and spent her early years shooting editorial and whatever she had to - to stay on her path. That determination and focus has paid off with a bustling commercial studio. Callie has worked with many of the major agencies and design firms in Chicago and this is your chance to get a front row seat to learn her special insight to building a successful studio.
Callie will discuss many inconvenient truths about making it in the business including (but not limited to):
Understanding your finances.. Your day rate is not your profit. She will offer insight into budgeting and reinvesting in your business.
Being decisive. A critical personality trait to the success to your business and executing your creative vision.
Stop overthinking, start executing. Your vision is cumulative, every success and failure will add to your personal point of view.
Who are your clients? How often are you connecting with them? If you do not have answers to these questions register for our event right now (do not procrastinate) and find out how to develop a prospect list and contact strategy.
Never assume. Making assumptions can kill your business. Learn how to avoid this common pitfall.
Staying relevant. Always be prepared for change.
And, more topics plus your questions.
Schedule
6:30P: Doors open
7:00P: Event begins
8:30P: Event ends
Biography
Callie Lipkin is an authentic photographer. A look through her lens reveals a simple organic moment between photographer and subject. 20 years of shooting has given her a truthful eye, her images unfolding like the story of her subject revealing themselves a little more shot by shot.
While an undergrad at Northwestern University, a fortuitous trip to China opened Callie's eyes and her focus from a career in engineering to one in professional photography. Post graduation, Callie started her photography career in journalism, interning and working for several newspapers including the BeaconNews in Aurora and the prestigious Boston Globe where she worked side by side with POY and Pulitzer Prize-winning photographers. In 2001, she found the newspaper business on shaky ground and decided to pursue a freelance career. Today, Callie has a long list of clients who benefit not only by the beautiful quality of her photos but also from her passion and desire to get the best possible shot. Callie is known to set up a shot with a goal in mind then allow the process and interaction between the subjects to give it depth and character.
Select clients
Agencies. 88 Brand Partners, Abelson Taylor, Arc Worldwide, Burrell, commonground, Corbett, Digitas, Edelman, Energy BBDO, Epsilon, FCB, Integer, Intouch Solutions, Jacobs Agency, Laughlin Constable, Lavidge, Leo Burnett, McGuffin, McKinney,The Monogram Group, Ogilvy, Olson Engage, One Design Co, Periscope, Purohit , Schafer Condon Carter, The Glenn Group, The Marketing Arm, TracyLocke, Upshot, VML, VSA
Brands. AT&T, Comcast, Corona, Direct Energy, Dockers, Douglas Elliman, Eckrich, Glade, GrubHub, Honda, Kelloggs, KinderCare, KitchenAid, Kleenex, Mars, MCA Chicago, McDonald's, Medela, Meritage Homes, Miller Light, MilkPEP, Minute Maid, Nationwide Insurance, Quaker, Sherwin Williams, SC Johnson, Steppenwolf Theatre, Walgreens, University of Illinois at Chicago, Whirlpool, YMCA