Open Board Meeting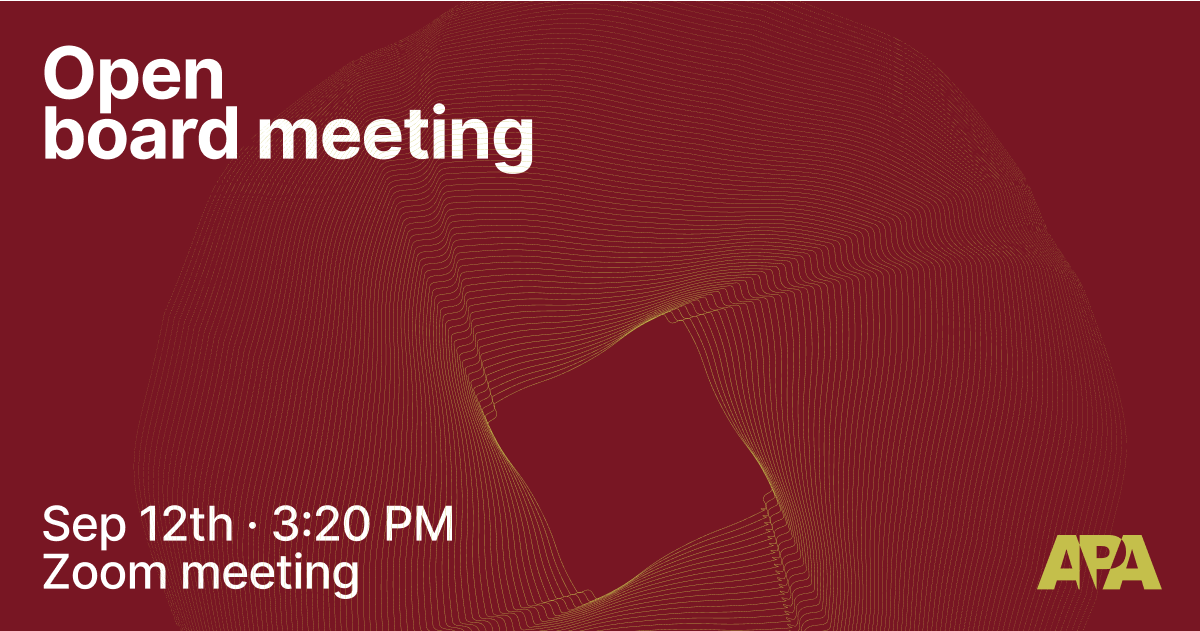 APA Chicago invites anyone who wants to learn more about the organization to attend our open board meeting on Monday, September 12 at 3:20 p.m. via Zoom. We will be planning events, seminars, and workshops for the calendar year 2022-2023.
We have a couple of open board positions, so if you want to give back to the community, join us on September 12, 2022. Board members spend 2-3 hours each month on APA-related activities to educate and build a stronger photographic community.
If you are interested in joining the Chicago Board, you would have at least one of the following areas of interest:
Outreach - to potential new members, sponsors/partners, building community
Hosting webinars
Writing
Producing live events
Producing virtual events
Training/teaching events
Advocacy - copyright, contracts, laws
Social Media
If you are interested in attending, please email Steven Brooks at director@apachicago.org.
Thank you.