Virtual Projections Presents APA Night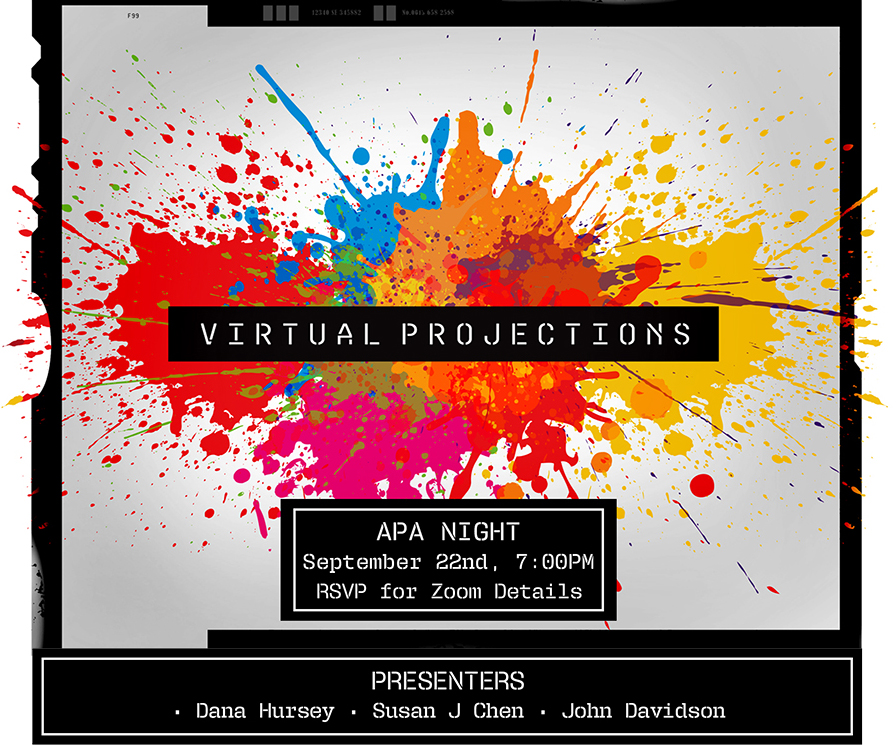 Join Frank Meo, the founder of thephotocloser.com for the fall opener of PROJECTIONS on September 22nd. This special production celebrates APA Awards winning photographers.
The evening will showcase the creative talents of Dana Hursey, Susan J Chen, and John Davidson. Juliette Wolf-Robin, APA National Executive Director will co-host the event.
See all the 2021 APA Awards winners: https://apanational.org/awards/entry/announcing-the-winners-of-the-2021-apa-awards/
PROJECTIONS is a once a month (sometimes more) event that showcases the talents of photographers of varied disciplines. See previous presentations here: https://projections.live
Projections is sponsored by PhotoShelter, Epson, B&H Camera, Archive Magazine, Pro Photo Daily and AI-AP.