How Pro Bono Work Built My Career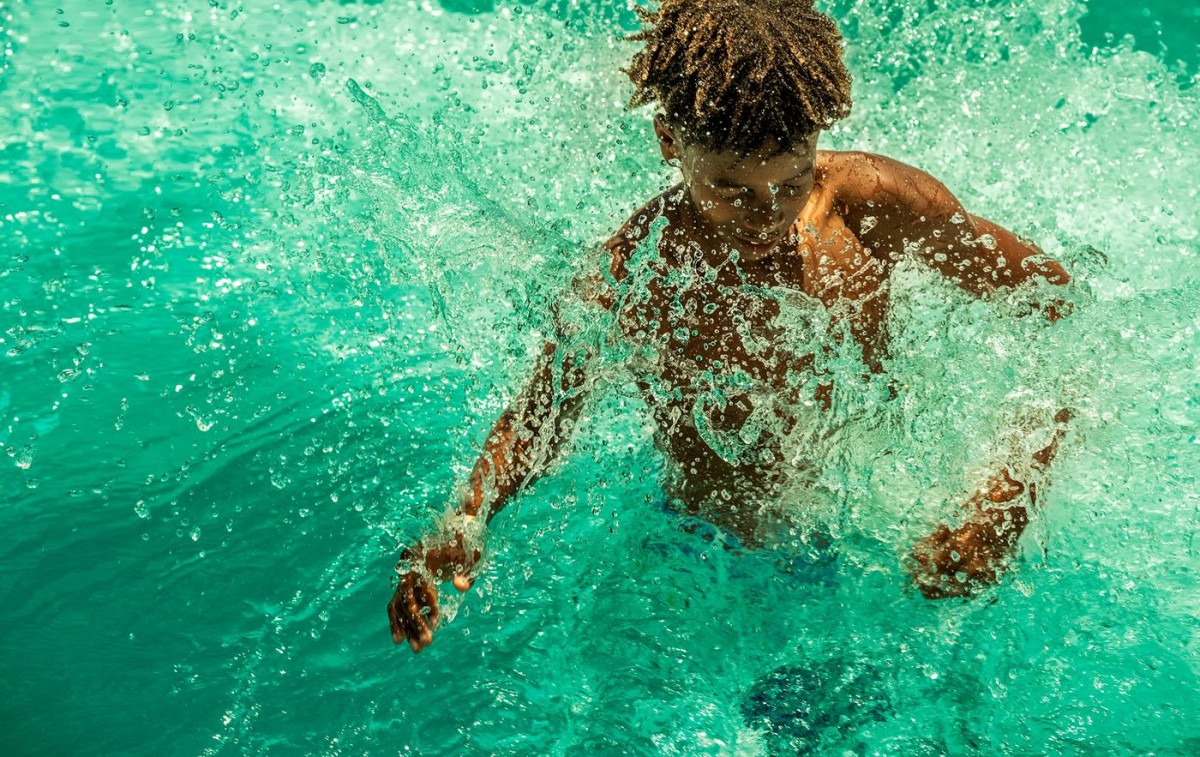 Photographer Scott Van Osdol used this image to tell Splashway's story across social media, blog posts and email campaigns, urging viewers to donate to Texas flood relief as part of photography rep Heather Elder's #GivingPhotography campaign.
On Friday, July 28th, photographer (and APA member) Scott Van Osdol will give a presentation on embracing pro bono work as a creative tool to build your photography business at Stephen Hamilton's Studio in Chicago. The production of this event brings together APA Chicago, ASMP Chicago, and the Urban Growers Collective UGC. Urban Growers Collective is a Black and women led non-profit farm in Chicago, Illinois, working to build a more just and equitable local food system. Registrants will also enjoy a tasty menu of vegetarian appetizers made by local chefs using produce from UGC farms.
The term "pro bono" comes from the Latin pro bono publico, "which means for the public good." Throughout his career, Scott Van Osdol has worked with strategically selected pro bono clients to build his portfolio and career, being featured in Communication Arts and being named one of the 200 Best Advertising Photographers by Lürzer's Archive. Pro bono work provides an excellent means to develop one's craft.
Partnering with the right not-for-profit pro bono client can serve as an excellent creative and business strategy for your photography business. On the creative front, by producing a healthy supply of new samples, you can hone your existing skills and push yourself to take your work further. And on the business side, pro bono work can give your career new meaning and elevate your storytelling during business presentations. Scott's presentation will provide helpful insights on leveraging this strategy to grow your business.
Pro Bono Opportunity
As mentioned earlier, we have partnered with UGC to offer an opportunity to our community. We have two options:
Option 1: On Saturday, July 29th, join Scott Van Osdol, taking pictures and giving back at UGC farms around Chicago. We need photographers, video makers, drone pilots, and hair and make-up artists.
Option 2: Option 2: Collaborate with UGC to help document their annual growing season.
If you are interested in either of these opportunities please complete this short Google Form.
Agenda
6:00 PM: Doors open / Healthy appetizers prepared by Chicago chefs straight from the Urban Growers Collective city-based gardens.
7:00 PM: Keynote presentation "How Pro Bono Work Built My Career"
7:45 PM: Your turn to ask! Q&A
8:00 PM: Event ends
Free Admission
Thanks to our generous sponsors, tickets to the Friday evening event are now free! Thank you, Workbook, APA Chicago, ASMP Chicago/Midwest, and a special thanks to Stephen Hamilton Productions for donating the studio/meeting space, stocking the bar, and hiring a bartender.
Recognition
We'd like to recognize the following individuals for giving their time and talent to making this event and partnership with UGC a success: Scott Van Osdol, Alyce Henson, Claire Britt, Linda Levy, Monika Lozinska, and Rose Cannon.
Sponsors