How to get your head together to get ahead in business - marketing and mindfulness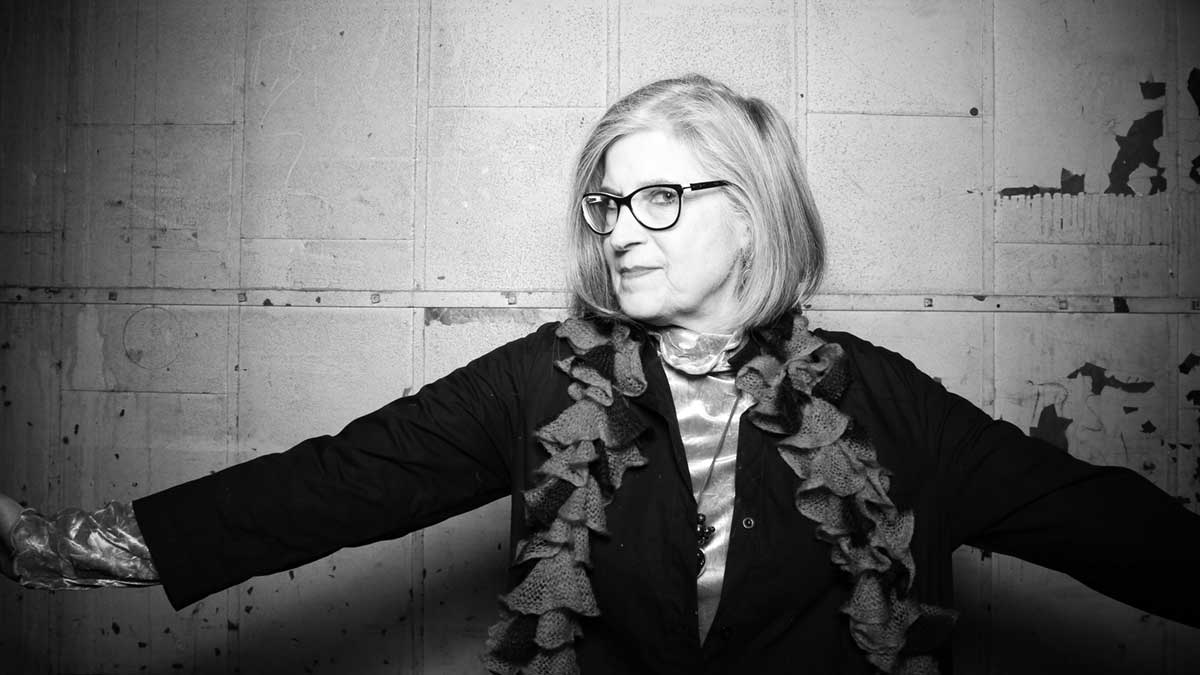 Carolyn Potts attending APA Chicago's annual Artist's Perspective exhibition on December 8, 2017
Carolyn Potts presents:
How to Get Your Head Together to Get Ahead in Business - Marketing and Mindfulness
Any of these thoughts frequent visitors to your headspace?
Fear, uncertainty, and doubt (FUD). I should be posting on Instagram, Facebook LinkedIn, and/or SnapChat right now or no one will ever hire me. Ever. But I can't. How are those other people are doing it?!? I know. I know!! I should be. (also known as FOMO: Fear of Missing Out)
Fear of rejection. They didn't accept my bid. That means I'm no good. They don't like me.
Impostor syndrome. That other guy has it all together. I'm a fraud.
Frustration. I'm pissed off at my clients' inconsiderate behavior. They always seem to make me "hurry up and wait" and/or I get "radio silence when all I want to know is who won the bid?/what happened to the job?/why I didn't get the assignment? Why don't they treat me with respect?
Discouragement. I know I should spend more time marketing, but I am overwhelmed with everything else I have to do I can't see a way forward.
Fear of appearing vulnerable. I can't ask for help or word will get out that I don't know what I'm doing.
Scarcity consciousness. I can't trust anyone–especially other photographers or they'll steal my clients.
Doubt. I am not confident in pricing my jobs. "My bid was too high/my bid was too low. That's why I keep losing jobs and I don't know which it is."
Muse neglect. I can't seem come up with any decent, new portfolio pieces. I know I should shoot for my portfolio but my creativity seems to have dried up.
Overwhelmed. The faster I go the more behind I seem to get. Stop the world. I wanna get off.
Disconnection from body wisdom. My body is trying to tell me something but I'm not sure how to fix it. I can't sleep without pharmacological aids. I have serious TMJ. My neck and shoulders are like cement. I'm gaining weight.
Anyone who's ever obsessed over a situation–and wished they could stop thinking about it–knows the suffering that mental loop creates. Here's the good news: all of those negative states start in the mind (consciousness) and that's where it can be fixed.
Carolyn Potts, former photo rep, current creative consultant provides a deeper dive into one of the critical "tripod legs" of her well-received photography marketing seminar Rebooting Your Business Brain.
In this brand new seminar, Carolyn expands the 1st tripod leg: The Inner Game: Managing Your Mind. Attendees will learn what makes up this primary leg of support and how you can get that stability in your business. She will help you understand why, in this hyper-connected economy, 24 hr. news cycle, world we live in, managing your mind has never been more important.
One of the best things I got from Carolyn' talk as her emphasis of the critical importance of learning to how manage the "Inner Game." Being able–via mindfulness tools and other techniques–to let go of fears, doubts, anxieties and other negative thoughts is an absolutely essential element for success. I do some of those things now and I know how absolutely important that is to help me get out of my own way. I only wish someone had told me about this aspect of business when I first started so I wouldn't have had to wait until I was 38 years old to learn this!!
—Aimee N.'s response to Carolyn's January 2017 presentation
What can you expect in this program?
In this seminar attendees will have a chance to both learn and then do. We'll go over the what, when, and the whys. Then you'll get to directly experience some of the tools that can shift you into a more powerful person–someone who can shift out of those less-than-effective thoughts.
She provided me with some tools that can help me deal with those negative feelings that can really sink your attitude and stifle your creativity. Knowing to maintain a positive and calm mindset it extremely helpful as it helps you keep going and keep creating.
—Tom M's response from the April 2017 ASMP MN event.
We'll be busting some FUD myths and taking the buzz out of FOMO.
The creative person who is both calm and less reactive, is both a more creative service provider and a better salesperson. You can listen far more effectively–both to your muse and to the subtle clues your client is giving off in a creative conference call–when your mind is quieter.
In this seminar you will get to play with some of these tools– both alone and/or in a small group of 2-3 others.
Carolyn will provide strategies, applications, and tips that can help anyone who's ever faced these situations or ever been bothered by those thoughts.
This is not "airy-fairy" stuff. These are 21st-century, science-based tools for mindfulness, stress reduction, and life optimization. You'll come away from this talk with tools you can start to use now. You'll also be able to create a community of accountability partners to support you in this important aspect of maintaining and growing your photo business.
She will share research and anecdotes from her own life and those of her clients. Carolyn will give examples of how you can increase both your creativity and focus, and become less reactive and frustrated by the challenges facing any photographer in today's business. She'll share "mind stuff" that works in making you a better photographer and a better marketer of your work.
Drawing on her own 20+ years of personal development study, Carolyn has found resources that are easy, practical, and effective. She will demonstrate in real time the power of some of these exercise.
This program is for those who are interested in stretching beyond current limiting beliefs the have about their business, themselves, and what's possible.
Working with Carolyn has pulled me out of my comfort zone, shown me things about myself that have helped me grow in numerous ways, we have had a few amazing AH-HA moments that literally gave me goosebumps! And, best of all, she isn't afraid to tell you like it is. Her enthusiasm for what she is doing to help her clientele radiates through each and every meeting and she empowers you to be the best and grab life by the horns.
—Emily T., current client
Top entertainers, CEOs, media moguls, leading tech companies, and successful artists know the essential importance of having and maintaining a good "inner game." Why not you?
Schedule
7:00P: Doors open / networking
7:20P: Program starts
1320 x 1171