by Jamie Ludwig
Kourtney Sellers' fond memories of childhood have informed the bright, imaginative flourishes she brings to her work as a commercial and editorial photographer specializing in kids' fashion and lifestyle. Raised on a farm by scientist parents, Sellers recalls being equally excited about the outdoors and her pets and barnyard animals as she was about playing dress-up and roller-skating with her sister. "As a photographer who shoots kids, I can relate to them because those are things we took really seriously," she said. "My mom didn't want us to grow up too quickly and she gave us the space to do that. Having passion as a kid teaches you passion for later in life."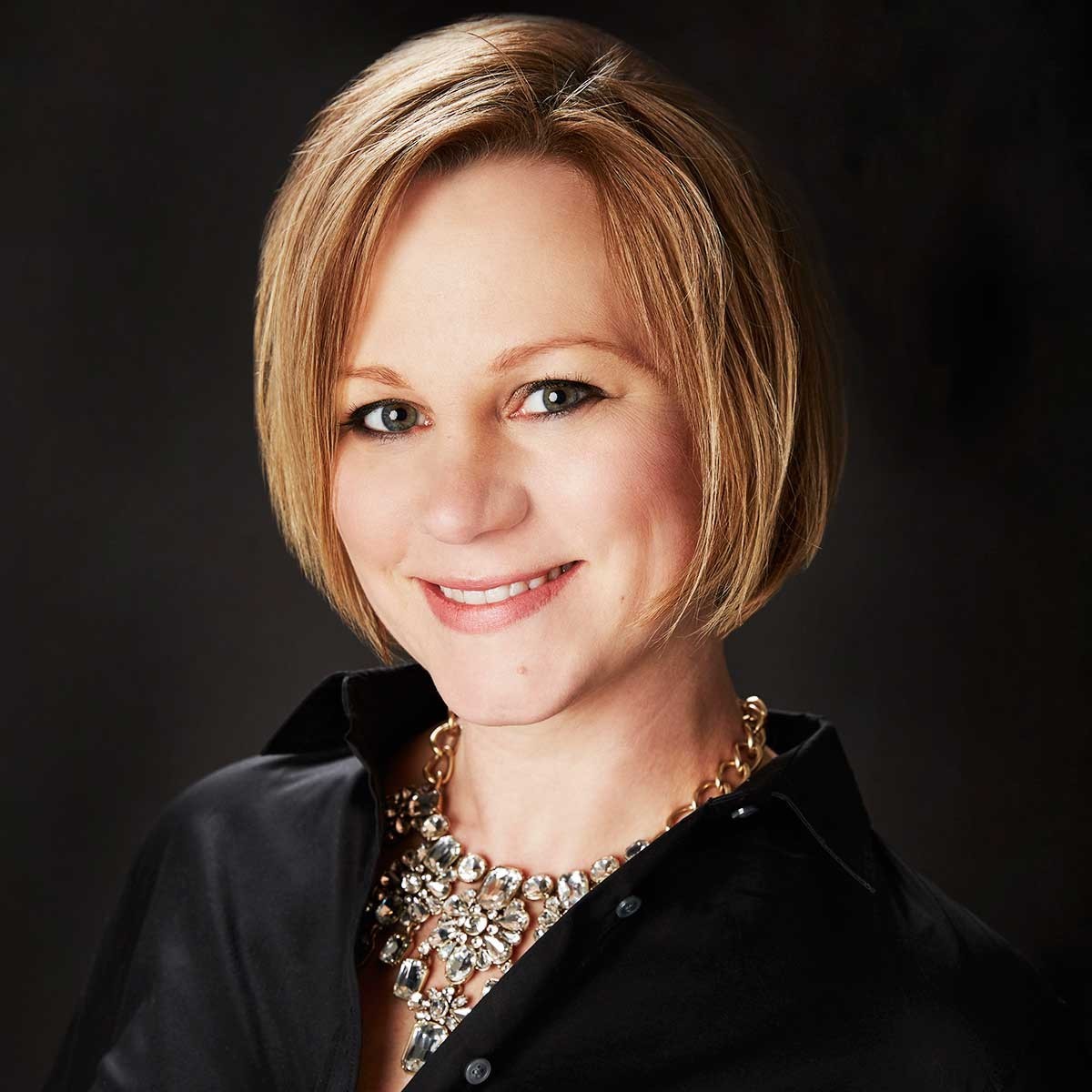 Kourtney Seller pictured Wednesday, Feb. 24, 2016 (Photo/Amanda Gray)
During those same years, Sellers developed an early interest in photography by pouring through her parents' magazine subscriptions. "Pictures always captivated me. I loved the clothes, looking at the models, and reading about trends," she said. "Whether it was Sports Illustrated or Vogue, it was interesting to see all of these things come in the mail because that was our look into the world and what was going on out there. We didn't have this immediate thing in our hands or on our lap like we do today with the Internet."
Though Sellers loved magazines, she hadn't considered photography as a career path until she took a class during her junior year of college. She enjoyed the class so much she went on to pursue a Master's Degree in photography at Ohio University's School of Visual Communications. After graduation, she moved to Chicago where she worked in the photography industry various capacities including assisting photographers, managing studios, and production. She eventually landed a job as an art buyer and spent the next decade working in advertising.
Looking back on that period of her life, Sellers said, "The most valuable things about that experience was learning the business of photography, advertising, production value, and just learning the way things work. Unless you've lived it and done it you can't even imagine how many meetings, pitches, research, and strategy go into making an ad."
Sellers eventually decided she needed a change of pace from the agency world, but she wasn't sure which direction to take until life events steered her back towards photography. "My sister and a lot of my friends were having babies, and because I had a camera and I was into photography I always took my camera when I went to visit. My sister had twin girls and I was so mesmerized by them. I didn't ever think, 'I want to be a kid photographer,' but I started to do it. It was one of those things that just sort of happened because that is what I was surrounded with."
Knowing your brand and where you stand are powerful things. It takes planning and thought, but it can be simple in a way if you know where you want to go and you are confident in what you do.
She began working with a consultant who specialized in helping wedding and family photographers build their business, but she soon realized that path didn't satisfy her on a creative level. "One thing I would tell people is 'don't be afraid to try something.' [Family photography] is not what I'm doing now, but it helped me get to where I am. I spent about a year thinking I wanted to do family photography, but I started bringing clothes, and props, and all of these other things with me to shoots so I could make it something more."
Sellers had a sense of what she wanted to do with her career and she began working with commercial photography consultant Colleen Vreeland and her friend Tippi Thole to develop her personal brand and help set things in motion. "Filling out mission statements, filling out questionnaires about who I am and who I want to be as a photographer… If you can build a really solid foundation with those elements, they will inform your work. You are creating work from your core. You know who you are as a photographer and where you want to go in life," she said. Though it took considerable time and resources, Sellers believes her efforts were well worth the results. "Knowing your brand and where you stand are powerful things. It takes planning and thought, but it can be simple in a way if you know where you want to go and you are confident in what you do."
In the years since Sellers defined her path and personal brand, her business has blossomed. She has attracted clients such as Thomas & Friends Wooden Railway, ConAgra Foods, The Land of Nod, the biopharmaceutical company Otonomy, and Working Mother magazine for her ability to create inventive, narrative-style photo series that embody the excitement and magic of childhood. "For the storytelling, I'll get inspired by something and I'll go with it," Sellers said. Once the inspiration is there, the next major component is assembling the best team possible to bring her ideas to life. "In the beginning I was doing it with my sister in her home with whatever we had available. Now it's much bigger than that with makeup people and producers. We often work with talent agencies, so it really is a production to do the shoots that we do. Sometimes I will give a lot of creative direction. It depends on the project and all of the things we have going on." Sellers makes sure to work with crew members that share in her creative vision and love of children and she often encourages the kids she shoots to contribute in their own ways as well. "Kids are unpredictable, but if you give them space to be able to do things and create, they will create moments that are hard to direct because they are so spontaneous," she said.
Working with child talent can have its own unique obstacles, but being flexible and going with the flow can make for great results. "What should we really expect from three and four years olds?," Sellers asks. "They could perform above and beyond, or they could go straight into a tantrum. You have to expect tantrums will happen and at the end of the day I am ok with it because these are small children. It's just the way it goes."
Despite its unpredictable nature (or because of it), Sellers loves her how her career has unfolded. "Working with kids is so fulfilling because kids are such wonderful people," Sellers said. "They are so full of surprises. They are lively, bright, energetic, untamed beings. They haven't been jaded by the world. That is one reason I love working with children. Sometimes as adults we lose sight of these things that make us who we are," she says.
Although her work kept her busy lately, Sellers still makes time for personal projects, including a recent beauty shoot in collaboration with a local makeup artist and a kids' shoot based on a "bed head" theme. She's also excited about a different sort of personal project, namely, giving birth to her own child in the upcoming months. "I'm at this point where I'm at that I wouldn't want to change anything," she said. In a way it just flowed, and I let it flow. I work really hard but at the same time, you can't try too hard. It's about finding a balance and finding out how that balance works and let it flow."
Selected works