Virtual Social Evening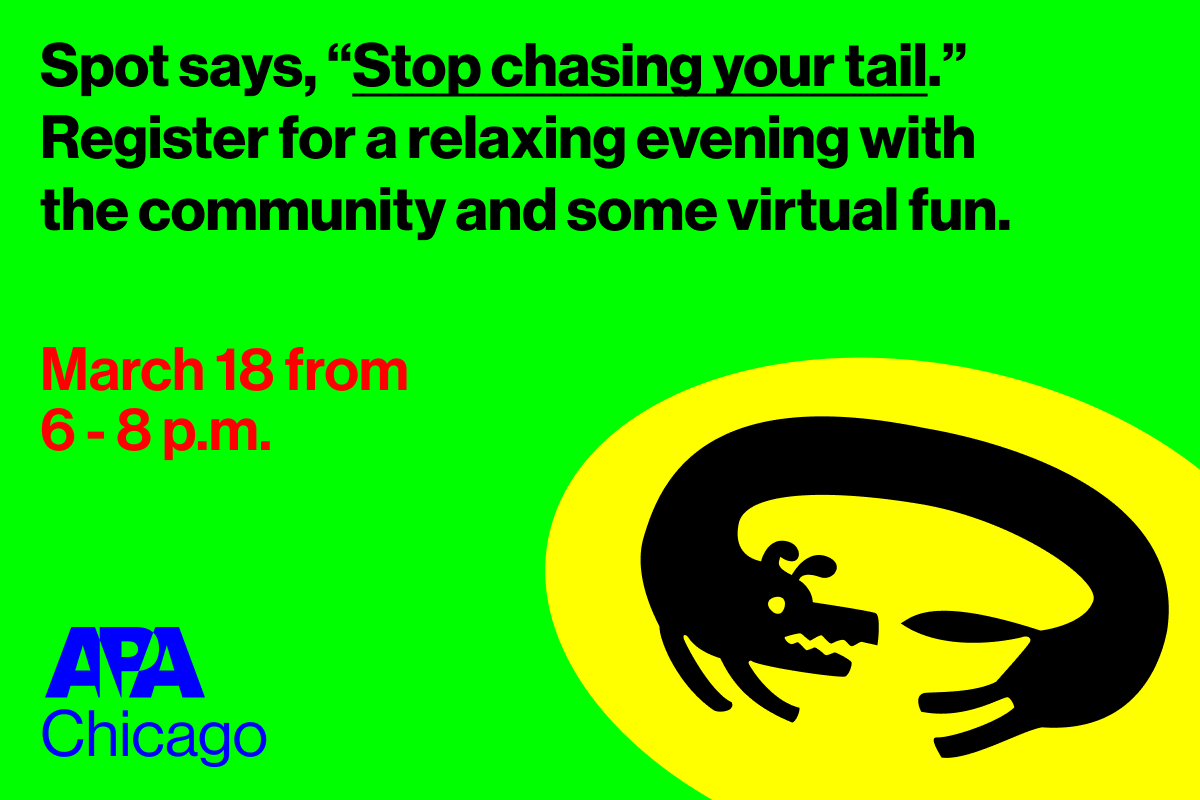 Our canine friends know how to take life at just the right speed—amirite?
That's right; we're deploying a virtual space that's relaxing and fun to use. We're working with Virtual Curtain to bring a bit of a twist to our latest virtual social event. We could try and describe it but try this short video on for size. This is our first event using this platform, and we're extremely excited to give it a go—please come along for the ride and make it more fun.
Event schedule
6:00 p.m. CDT: Event begins
8:00 p.m. CDT: Event ends
Daylight Savings Time starts on March 14, 2021
How it works
Registration is required on our Eventbrite page to attend event.
Registration deadline is Tuesday, March 16 at 12:00 p.m.
Approximately 1 day before the event you will receive a email with a personalized link that you can use to access the event.
Any questions, please send an email to director@apachicago.org.